SERVICES

We use industry-standard tools to produce our results, including: Photoshop, After Effects, Premiere Pro, Illustrator, Character Animator, Davinci Resolve, Modo 3D, etc. Our work can be delivered in any format you require.
RATES
We mostly work on a fixed budget basis. But sometimes the situation requires us to step in and help out a client with a project for just a couple of small things. In those cases we will usually propose an hourly rate, instead of a project budget. As it allows both parties to precisely keep track of the costs on a very short notice. Our base rates start at 75€ per hour.
For more extensive projects we will give a comprehensive estimate of the costs and present them in a fixed budget proposal.
Every project is different, which is one of the things we like so much about our activities. At the same time, that is precisely the reason why we cannot put a clear, general, price tag up on our website.
So let's just look at a project we did, and break it down as a showcase study to give you an idea: check it out here (opens in new window).

Meanwhile, here are some of the clients we've worked with:
CUSTOMER TESTIMONIALS
"Tremendous Light went above and beyond to create an awesome tv commercial [opens in new window] for our Carport products & services.
We asked for something that would stand out, something different from other commercials, and that's exactly what we got.
We appreciated his pro-activeness in making creative suggestions and in giving advice to make the project a success. Professional, easy to communicate with, quick turn-around times, very creative, sharp prices — all in all
we were more than satisfied!"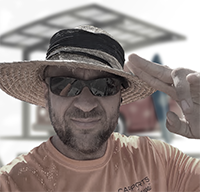 ∼ Mariusz Mazur (CEO), Carports Hawaii
ABOUT
Everybody loves a good story. We believe any topic can be the basis of a great story. We like our stories beautifully designed, simple to understand, and something most people can relate to. We create videos people like to watch, over and over.
Our root competences are two-fold: steeped in social psychology, communication consultancy, and education, we understand our audiences and know how to talk to them.
Secondly, we have the power to give form to the story we want to tell. Based on a life-long passion to develop the necessary graphical skills. From traditional 2D pensil artwork to full-blown digital moving pictures with visual effects, color grading, and sound design, to ensure an immersive experience.
We believe informing people about a product, a service, an educational topic, or simply about an inspirational message, can go hand in hand with entertaining them. We like telling great stories. And we create awesome videos to do so.
Roel Schuit (founder)
Tremendous Light productions
CONTACT
| | |
| --- | --- |
| | If you have any questions, don't hesitate, e-mail us: roelschuit@gmail.com |
| | Or give us a call: 0033(0)644880252 |
| | If you want to keep informed about what we do, I invite you to visit us on facebook |
VAT ID no FR 73 849709415